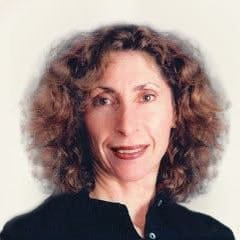 Arlene Ross
PT, DPT, CFMT
Physical Therapy
Background & Experience
Arlene Ross has been practicing Physical Therapy at Wellness Arts at Crossroads and The RiverHill Wellness Center since January 2001. She worked as a Physical Therapist at Central Maryland Rehabilitation Center in Columbia, Maryland from 1995 to 2001, seeing a varied population with both orthopedic and neurological problems. She worked at Howard County General Hospital in the Physical Therapy Department from 1993 to 1995, working with both inpatient and outpatient populations. Arlene had a private practice in Movement Therapy from 1979 to 1993. Arlene taught Movement Therapy at the University of Maryland Baltimore County as an adjunct professor from 1978 to 1982.
Treatment Philosophy
Arlene Ross combines traditional physical therapy interventions, manual therapy and gentle modalities to create a comprehensive approach to treating musculoskeletal and other physical problems. Therapeutic interventions include Functional Manual Therapy, Visceral and Neural Manipulation, Frequency Specific Microcurrent, Zero-Balancing, Craniosacral Therapy, The Alexander Technique of Postural Re-education and Therapeutic Exercise.
Arlene has completed the ISM Series with Diane Lee. The Integrated Systems Model is a patient-centered, whole body approach to manual and movement therapy.
Education
Arlene Ross is a licensed Physical Therapist. She received her Physical Therapy degree from the University of Maryland Medical School, Department of Physical Therapy. She received her Doctorate in Physical Therapy from the University of Montana School of Physical Therapy.